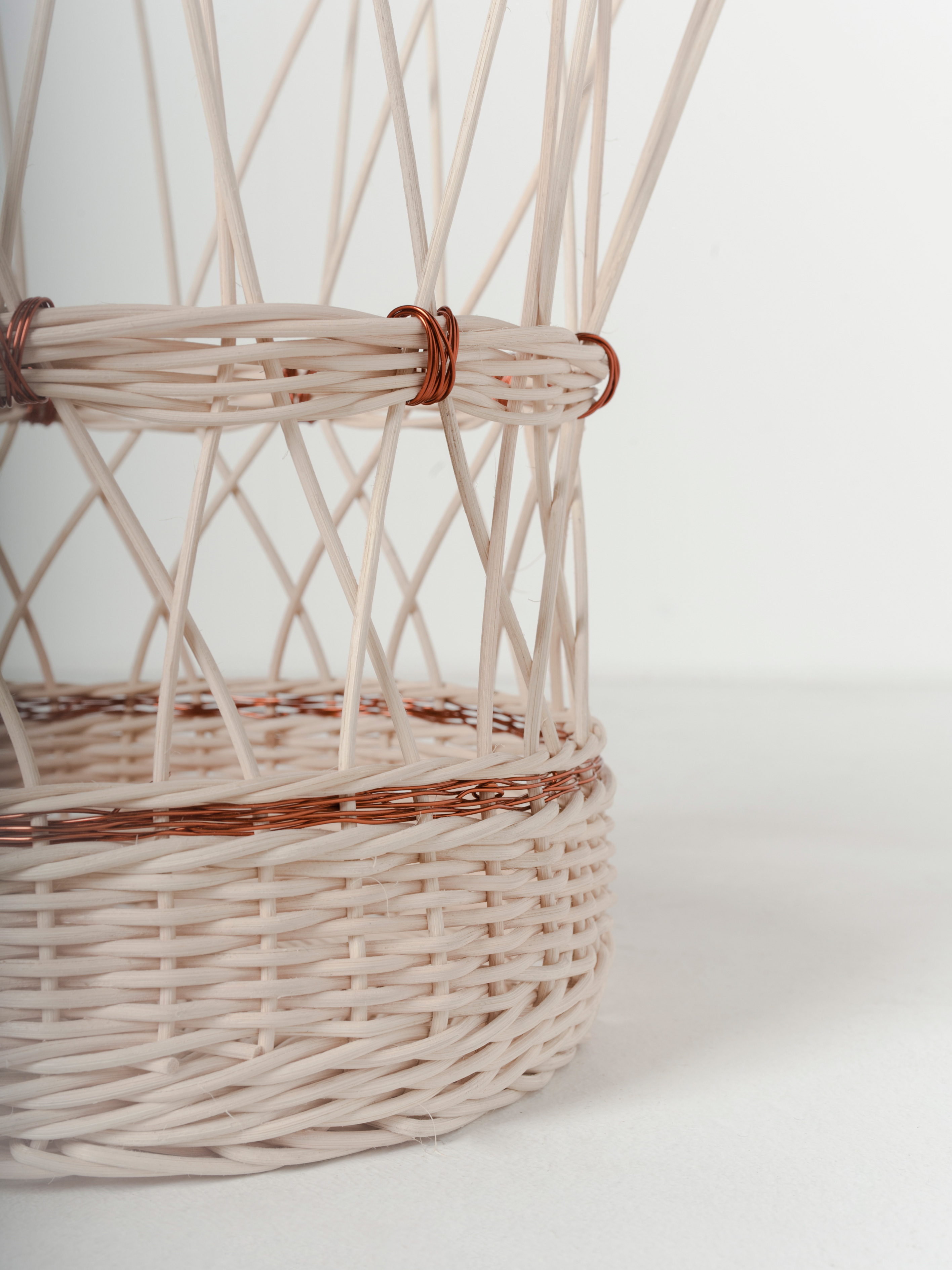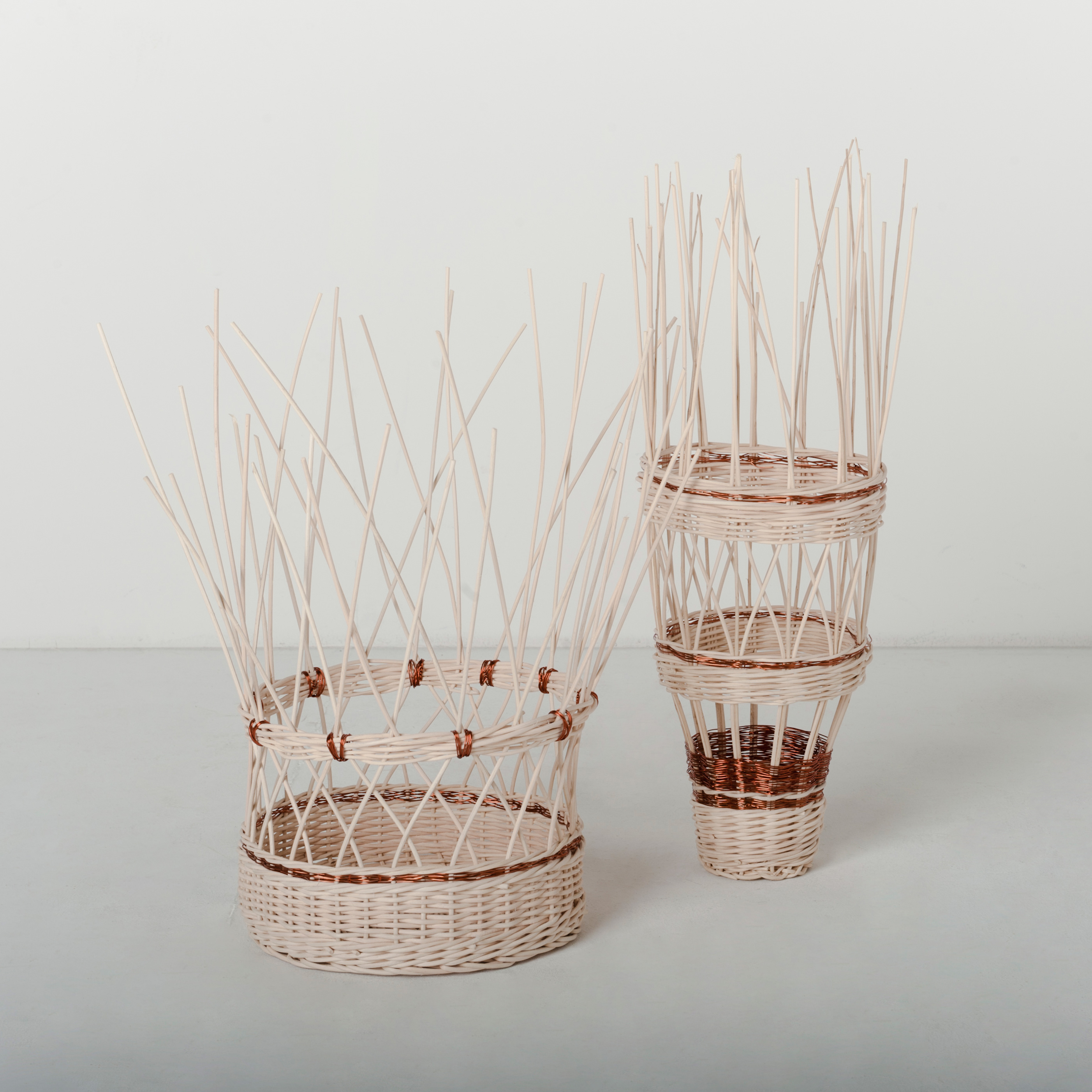 I cesti Voodoo sono una reinterpretazione di un antica tradizione italiana, quella dell'intreccio del vimini. In questo caso il materiale naturale è contaminato dal filo di rame che gli dona una nuova luce. Le forme, lasciate aperte, sembrano protendersi verso l'alto come in un eterno processo di crescita.
www.edizionelimitatafactory.com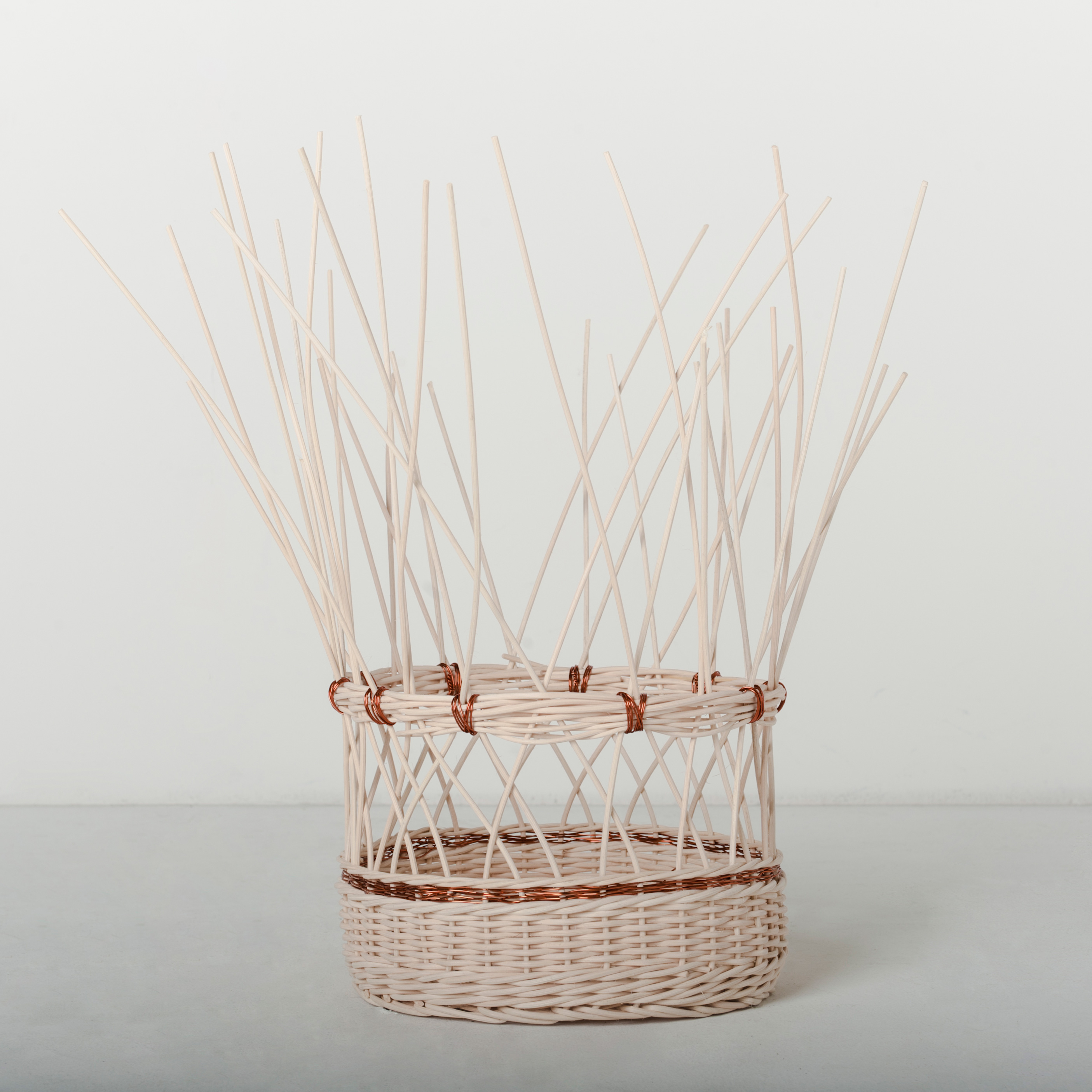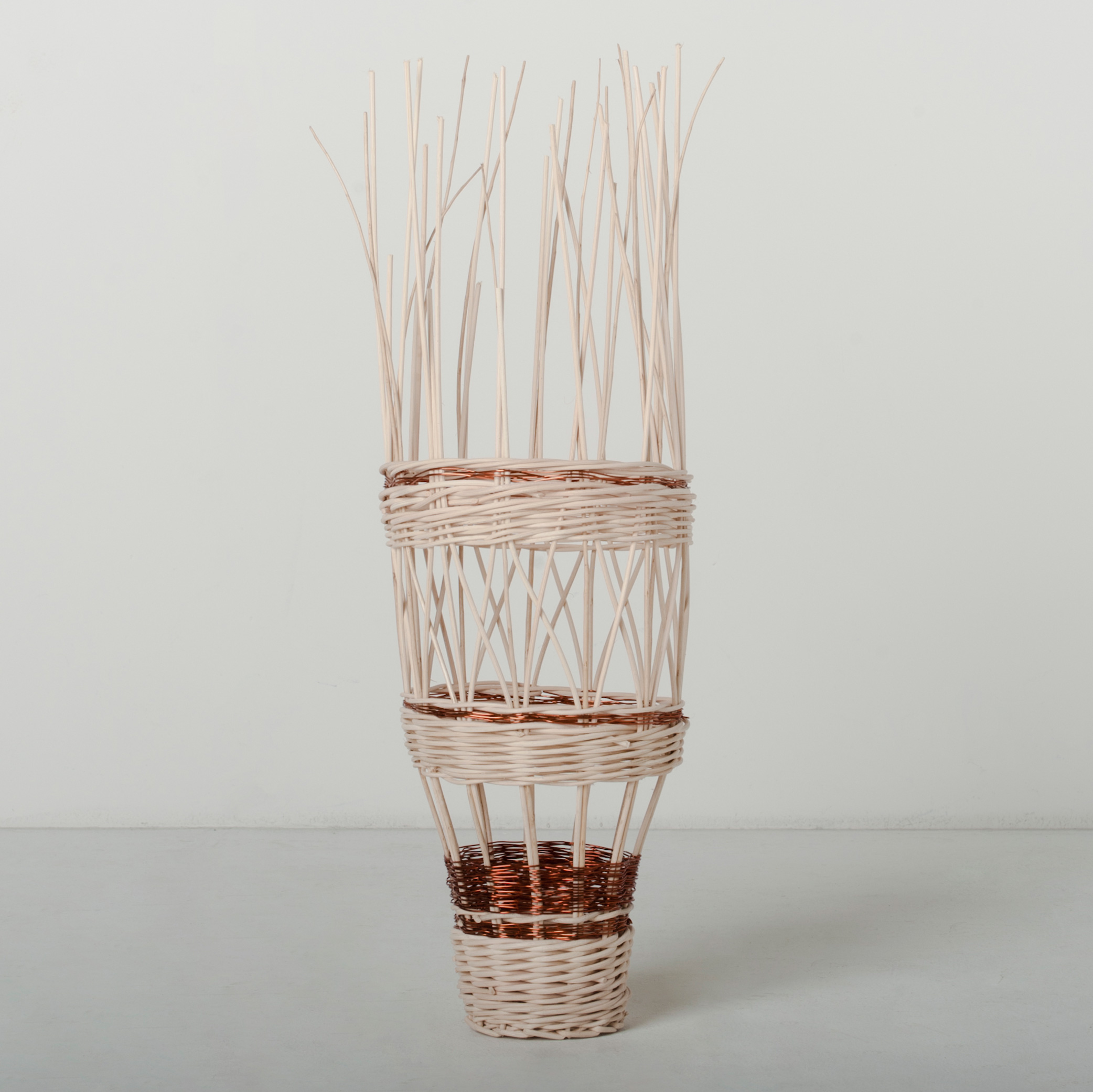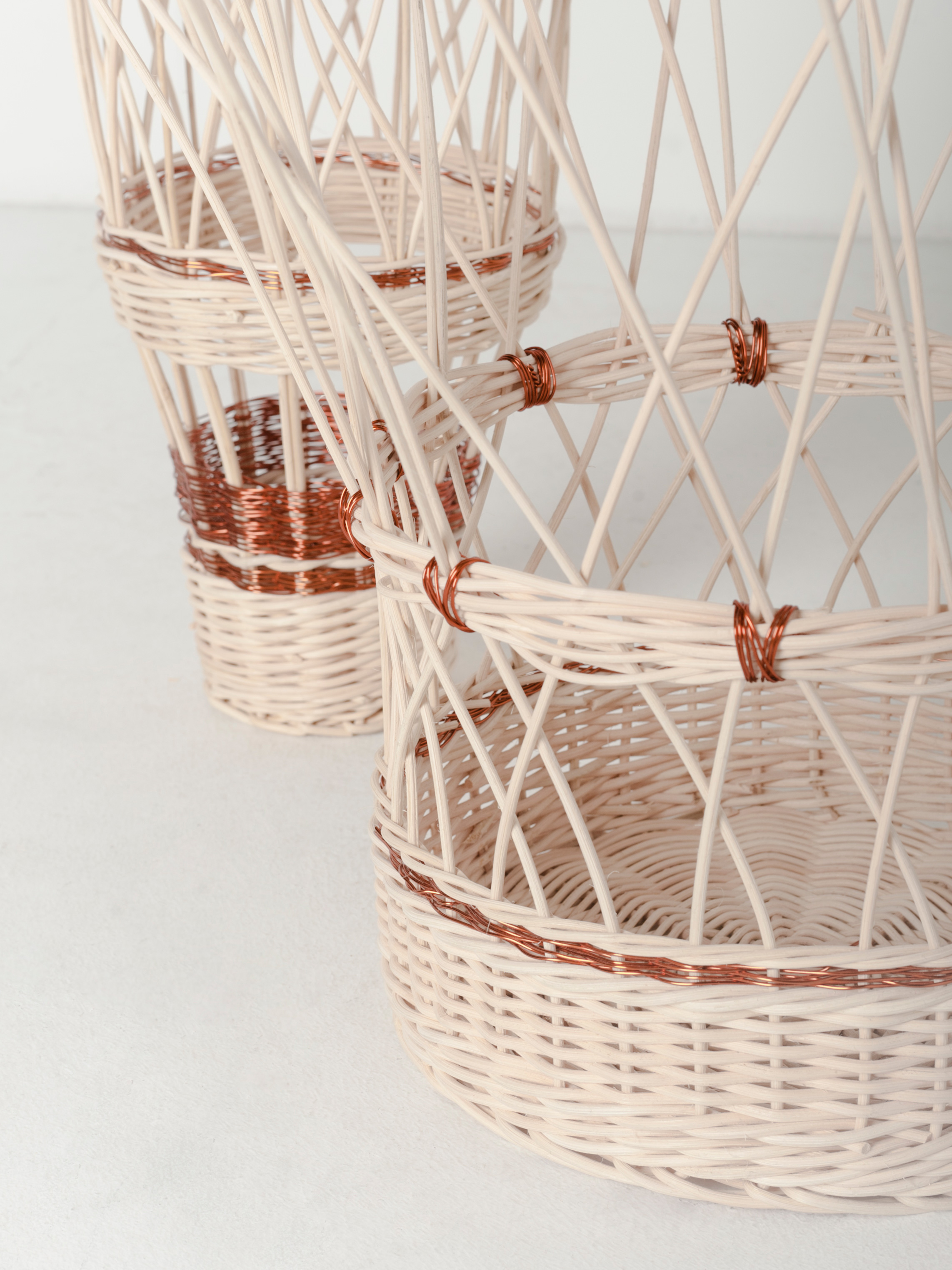 The Voodoo baskets are a reinterpretation of the ancient Italian technique of rattan weaving. In this case the natural material is contaminated by the copper wire, giving it a new light. The open shapes of the the two baskets seem to protrude upwards as in an eternal growth process.