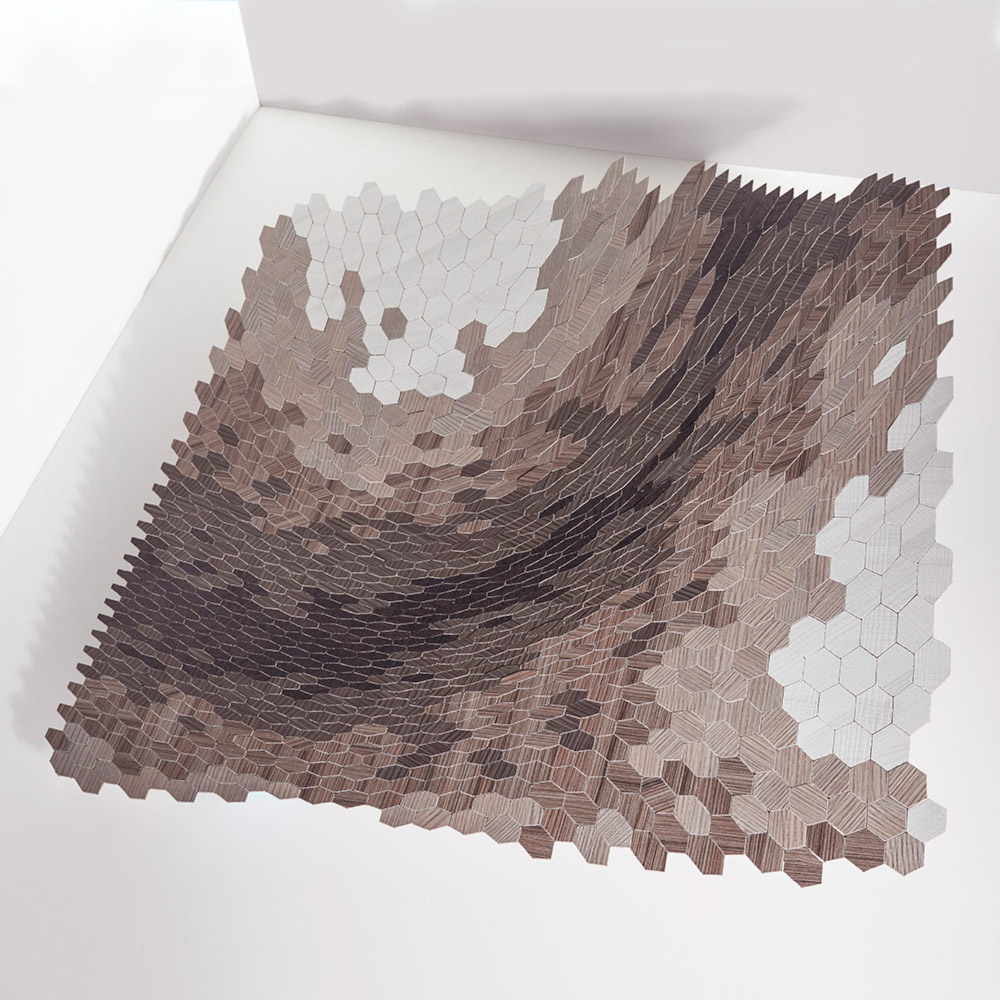 Main target of "Atom: The Cutting factory" is exploring and exploiting the potential of Atom cutting systems, creating an unpublished story of the process, which subtends the realization of each project: each one, born of an Atom cut, has a life of its own, and represents a dedicated interpretation of the cutting technologies of the Atom machines.
This frame is a new interpretation of inlaid wooden planks of choral chambers in the basilicas or quality furniture of the noblemen of the 600's and 700's.
The theme of the frame was abstract, until you take a close look at the smooth geometry, where you can see small hexagons, each one slightly different from the next.
Utilising the material, no longer real wood, but plastic laminate with wood effect, has given the project an ironic note. The huge number of polyhedra, each one different from the other, accents the capacity of the Atom machine which, thanks to an incredible accuracy, can cut different pieces that can be perfectly reassembled.
Curators of the event are Giulio Iacchetti and Francesca Molteni, the set-up project is care of Matteo Ragni, while the graphic design is of Leonardo Sonnoli.
Design: Simone Fanciullacci + Antonio de Marco