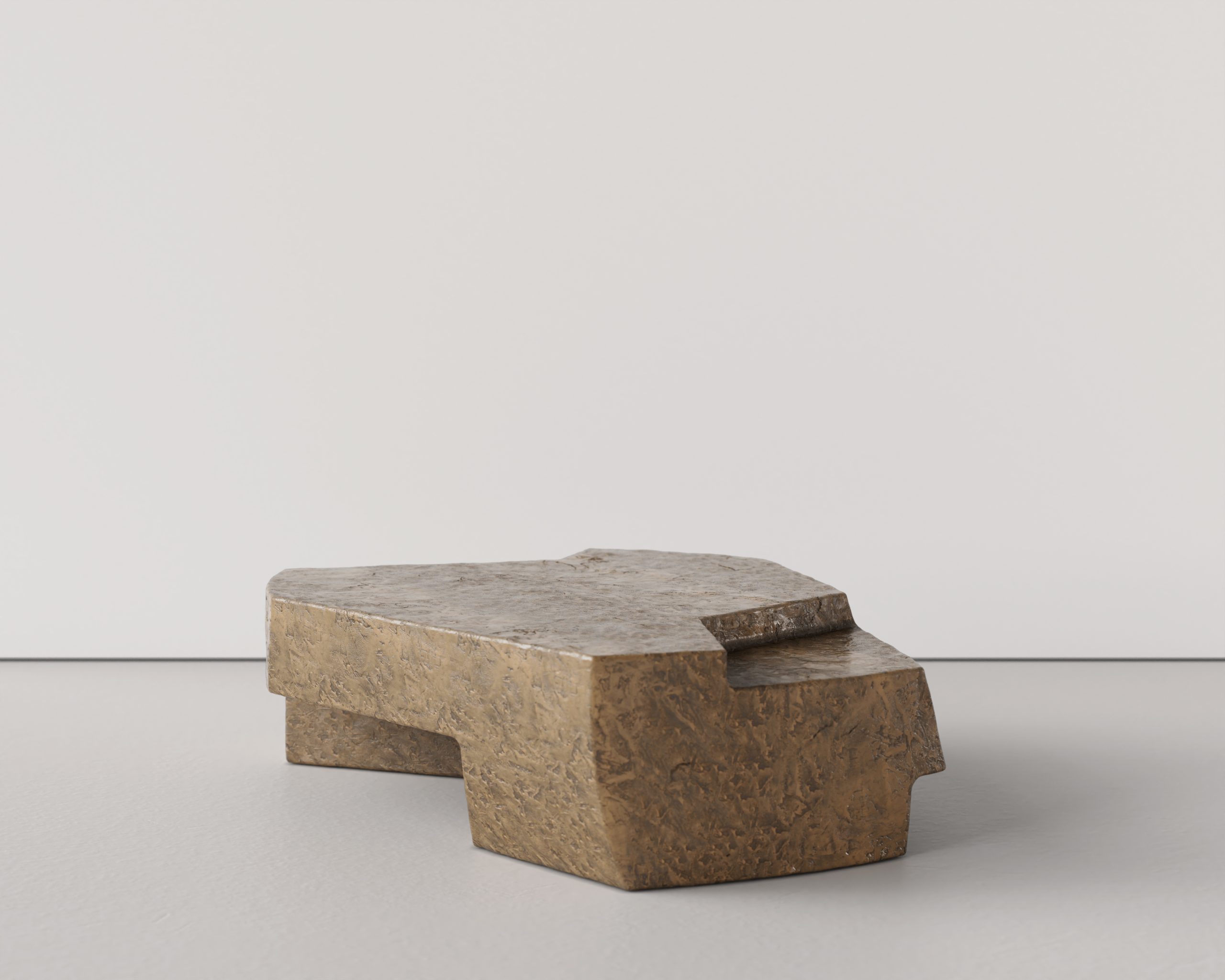 Sisma è una collezione di tavoli scultorei realizzati in fusione di bronzo. Sisma vuole essere un linguaggio estetico che può essere declinato in diverse forme e misure; incavi e spaccature spostano i volumi in modo che gli oggetti non abbiano un punto di vista privilegiato. Il materiale enfatizza ogni riflesso sugli angoli della superficie.
La collezione Sisma è realizzata in esclusiva per Studio Twentyseven
Edizione limitata di 15 pezzi numerati e firmati
Sisma is a collection of cast bronze sculptural low tables. Sisma wants to be an aesthetic language that can be declined on different shapes and pieces; rifts and splits move the volumes so that the objects do not have a privileged point of view. The material emphasizes every reflection on the corners of the surface.
Sisma collection is made exclusively for Studio Twentyseven
Limited edition of 15 pieces numbered and signed