Paranoid
Edizione Limitata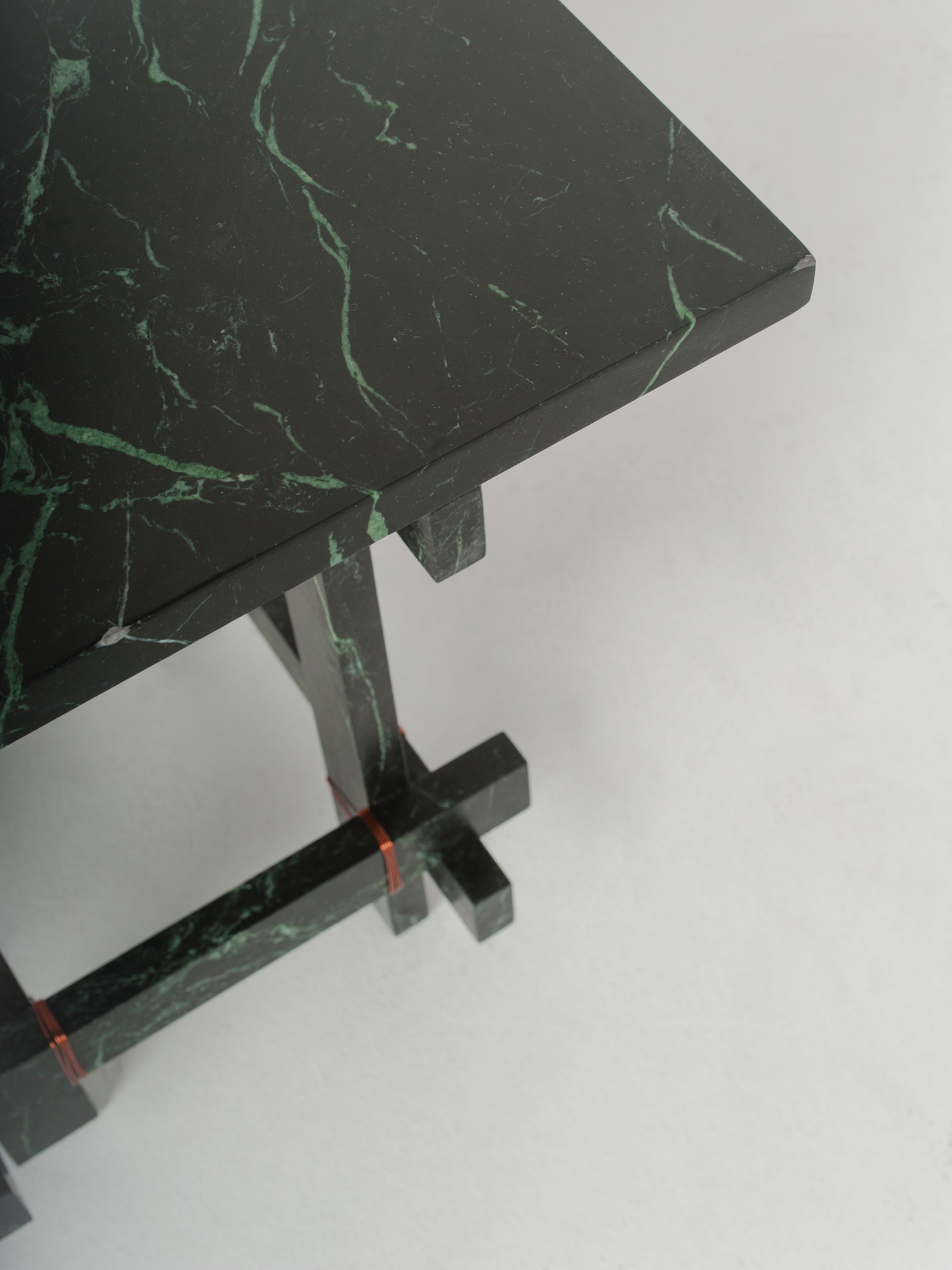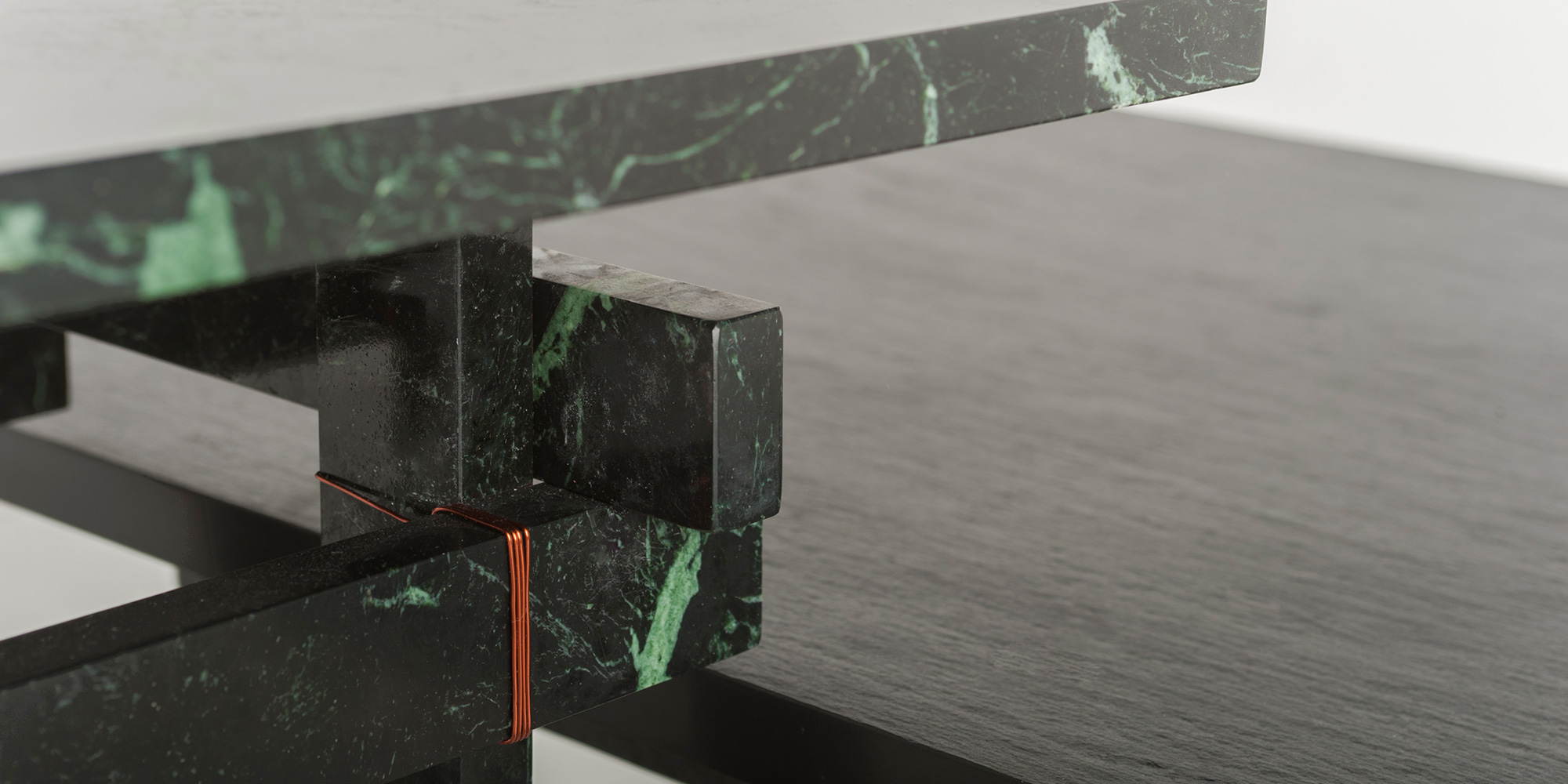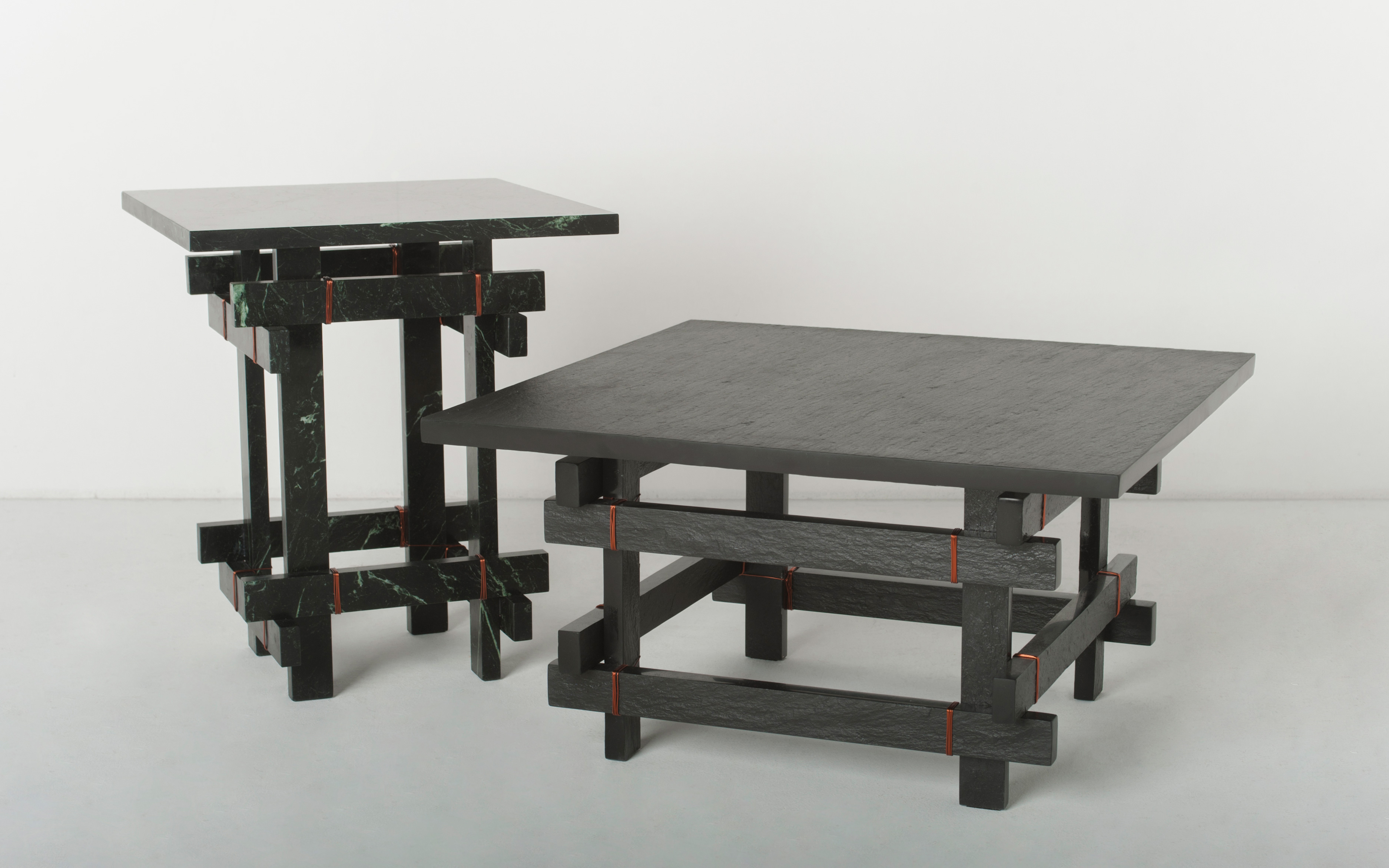 Due tavolini da caffè realizzati completamente in pietra. La versione più alta è in marmo Verde Alpi mentre il modello più basso in Ardesia spaccata a mano. Questa particolare lavorazione dona al materiale una superficie irregolare unica che riflette la luce in modo inaspettato. Le gambe dei tavolini Paranoid, (anche esse completamente in pietra) si incrociano con un sapore primitivo e il loro punto di giunzione è illuminato da una legatura fatta a mano con filo di rame.
Realizzati grazie alle incredibili abilità di Atzara Marmi e con il contributo di Ardesia Mangini.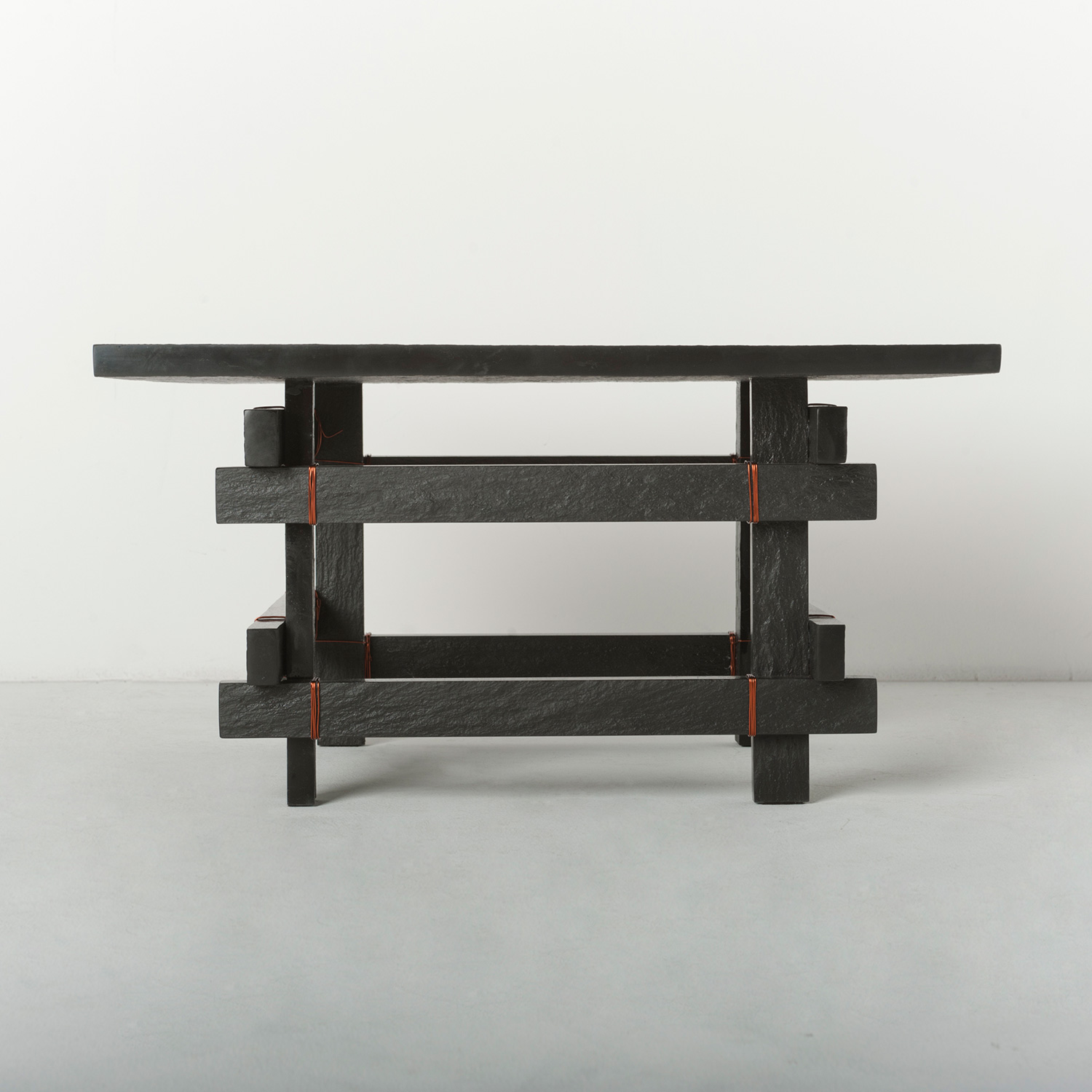 Two coffee tables entirely made of stone. The higher version is made of "Verde Alpi" marble, while the lower one is made of hand cut slate. This particular process characterizes the material with an irregular surface that reflects light in an unexpected way. The legs of the coffee tables intersect in a sort of primitive junction, which is enriched by a handwoven ligature made of copper wire.
Made thanks to Atzara Marmi and with the contribution of Ardesia Mangini.