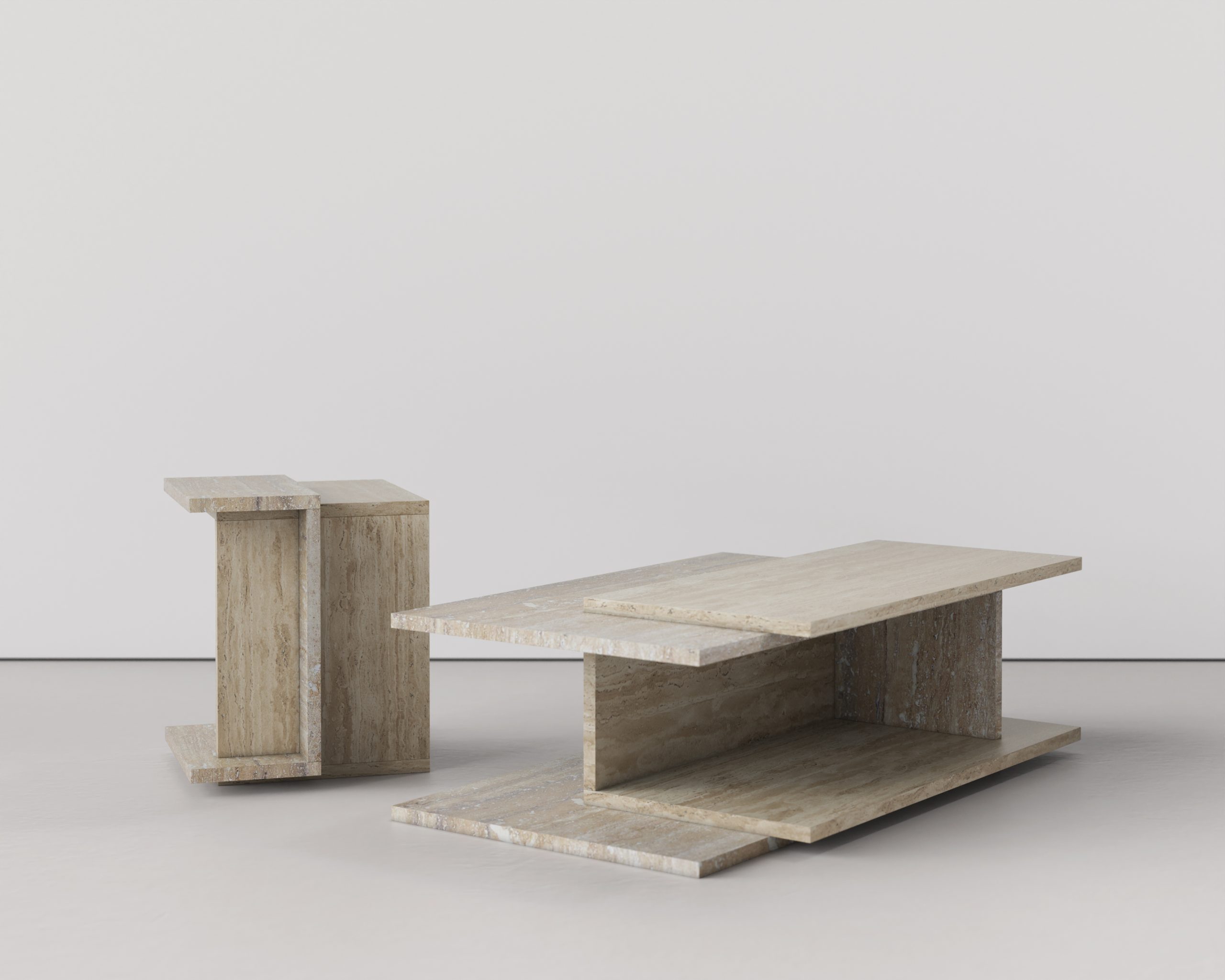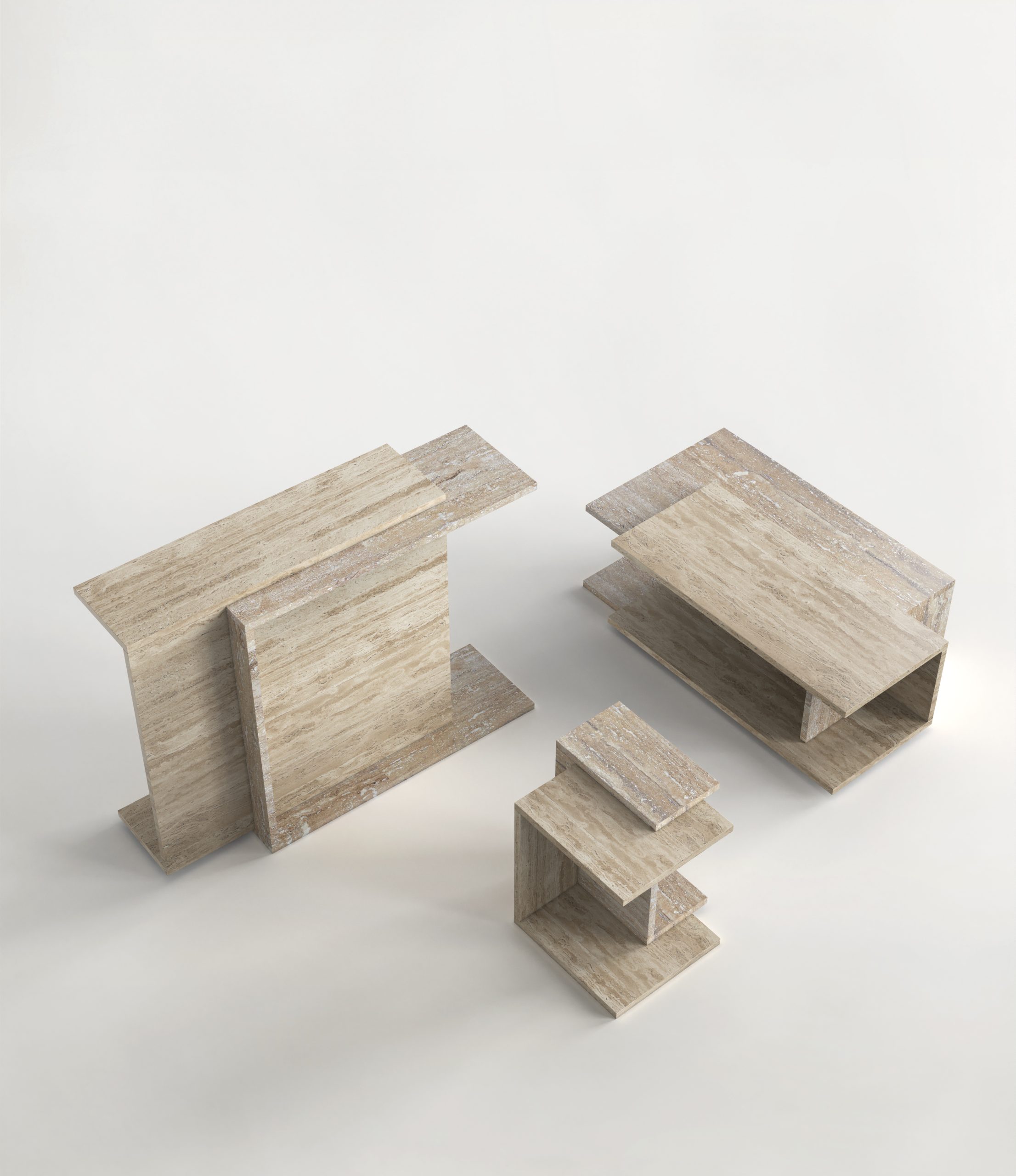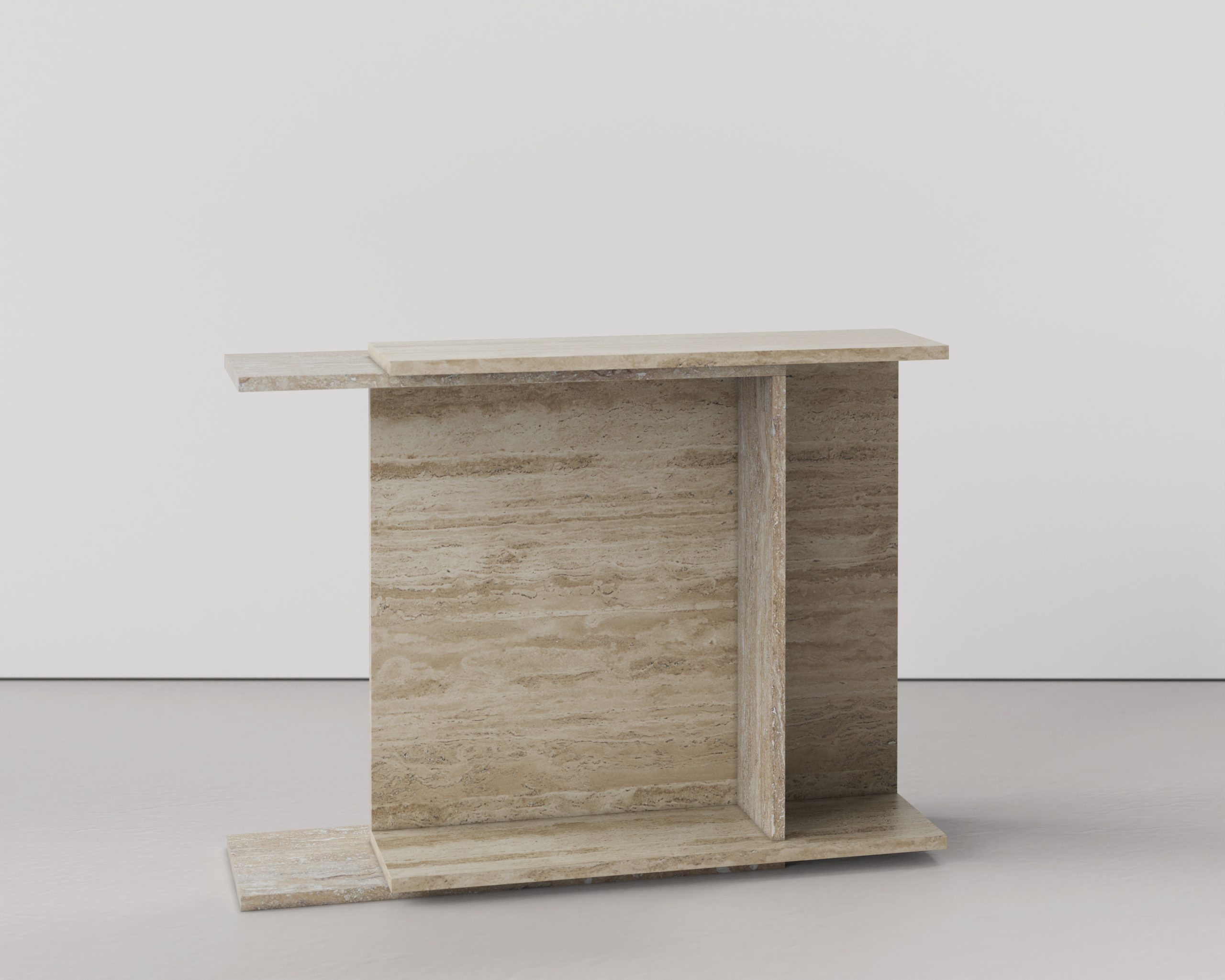 Atlante è una collezione di pezzi dal disegno rigoroso e razionale in cui però differenti tipi di marmi si intersecano e combinano.
Il disegno della struttura esalta le naturali venature della pietra.
Tre combinazioni di marmo sono state selezionate: Verde Guatemala + Verde Lapponia / Travertino Argento + Fior di Bosco / Travertino paglierino + Travertino noce
La collezione Atlante è realizzata in esclusiva per Studio Twentyseven
Edizione limitata di 15 pezzi numerati e firmati
Atlante is a collection of pieces in which a language of rational intersections and combinations of different marbles has been developed. The geometries of the structures are the ideal counterpart to the veining of the stones.

Three combinations of marbles have been selected: Green Guatemala + Green Lapponia / Travertine Silver + Fior di Bosco / Travertine + Travertine walnut
Atlante collection is made exclusively for Studio Twentyseven
Limited edition of 15 pieces numbered and signed