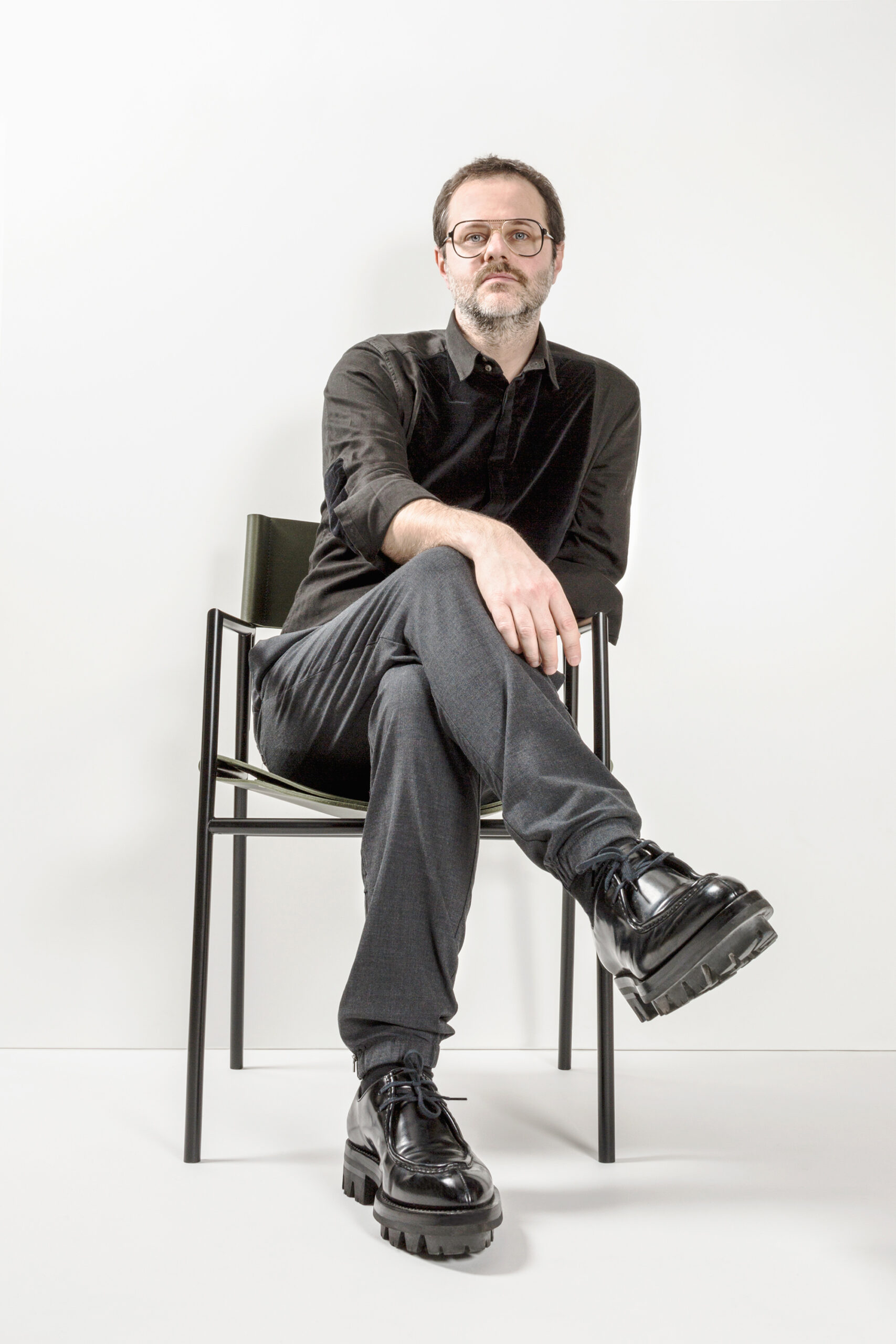 Nato nel 1982 a Genova e cresciuto a Varazze, in Liguria, al termine del Liceo Classico si trasferisce a Milano.
Nel 2007 consegue la Laurea in Design del Prodotto presso il Politecnico di Milano e l'anno seguente perfeziona la sua formazione seguendo, presso la stessa istituzione, il corso di alta formazione in Design del Prodotto in Plastica.
Nel 2008 inizia la sua esperienza lavorativa presso lo studio Pagani e Perversi mentre nel 2010 collabora con la designer Claudia Hamers come jewelry designer. Negli stessi anni fonda 4P1B Design Studio con il quale ottiene numerose pubblicazioni e riconoscimenti tra i quali l'IF Design Award, il Good Design Award e una menzione d'onore alla XXIII edizione del Compasso d'Oro.
Nel 2017, conclusa l'esperienza dello studio, inizia a firmare con il proprio nome i progetti che sviluppa. Tra i principali clienti si possono riconoscere GIOBAGNARA, Nilufar Gallery, Ichendorf Milano, Secondome, De Vecchi Milano 1935, Martinelli Luce, Lago, Wall&Decò, Chairs&More, inoltre collabora con innumerevoli firme del mondo della moda per la progettazione e lo sviluppo in esclusiva di accessori e elementi di minuteria metallica.
Parallelamente all'attività di progettazione dal 2011 porta avanti l' attività di insegnamento presso la Facoltà del Design del Politecnico di Milano.
Simone Fanciullacci è curatore del marchio Edizione Limitata e dal 2019 è Art Director dei marchi Rudi – Finest Regenerathed Leather e Rabitti 1969 entrambi del gruppo GIOBAGNARA
Born in 1982 in Genova and raised in Varazze, Liguria. After finishing his classical studies in high school he moved to Milan. In 2007 he graduated from Politecnico di Milano with a Bachelor's Degree. The following year he achieved higher education in the same university, with a Master's Degree in Plastic Product Design.
In 2008 he began his working experience with Pagani and Perversi Studio and in 2010 he collaborated with Claudia Hamers as jewellery designer. During the same period, he has established 4P1B Design Studio, through which he got many publications and acknowledgments, for example, the IF Design Award, the Good Design Award, and an honorable mention for the XXII Compasso d'Oro Award.
In 2017, Simone concluded that experience, he started signing projects with his own name. Some of his main partners are GIOBAGNARA, Nilufar Gallery, Ichendorf Milano, Secondome, De Vecchi Milano 1935, Martinelli Luce, Lago, Wall & Decò, Chairs&More. Furthermore, he works with a countless amount of fashion labels for the exclusive design and engineering process of accessories and small metal parts.
Since 2011 he has been leading a teaching career at the School of Design, Politecnico di Milano, alongside his design practice.
Simone Fanciullacci is the curator of Edizione Limitata and in 2019 he became Art Director of Rudi – Finest Regenerated Leather and Rabitti 1969, both GIOBAGNARA group.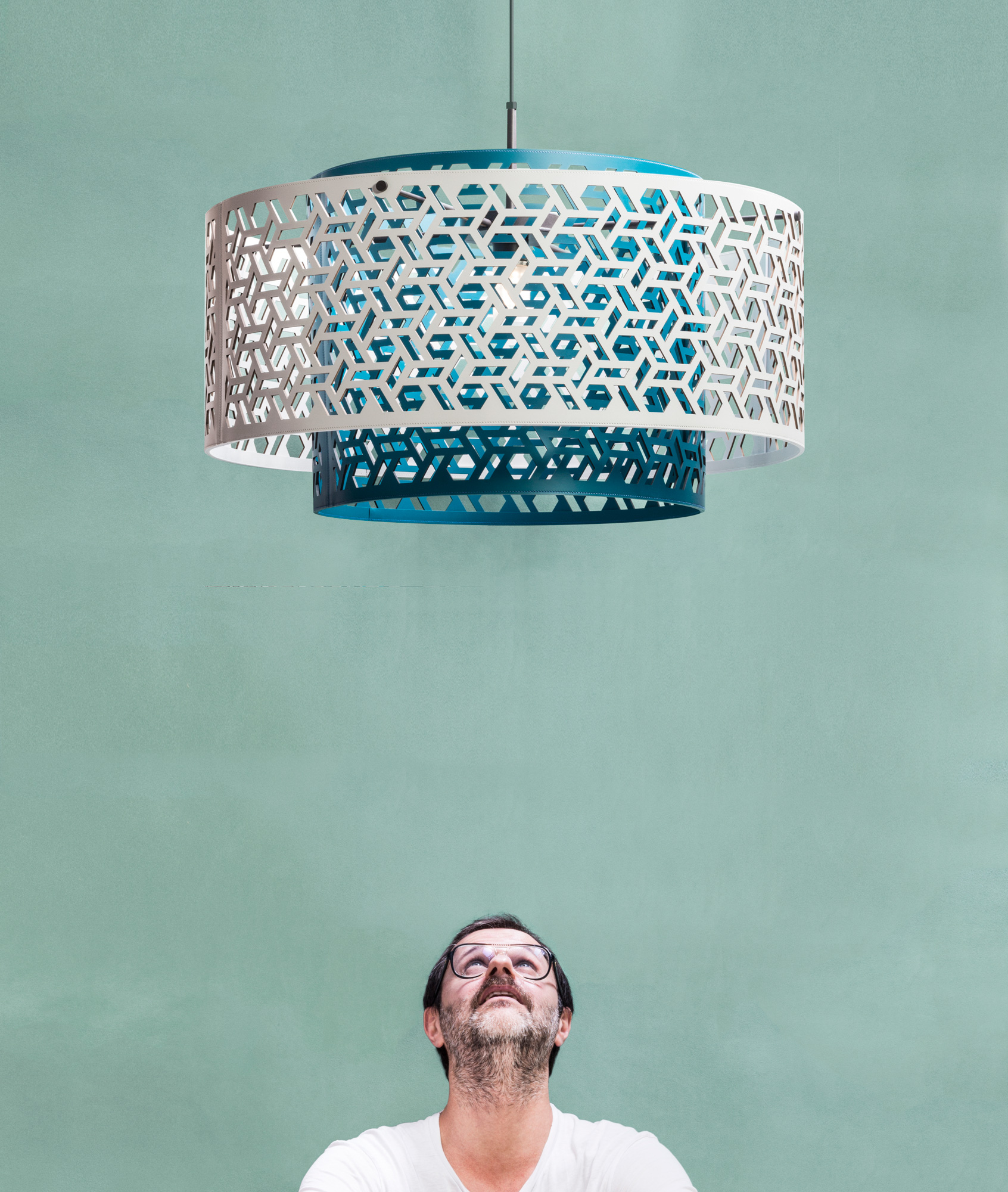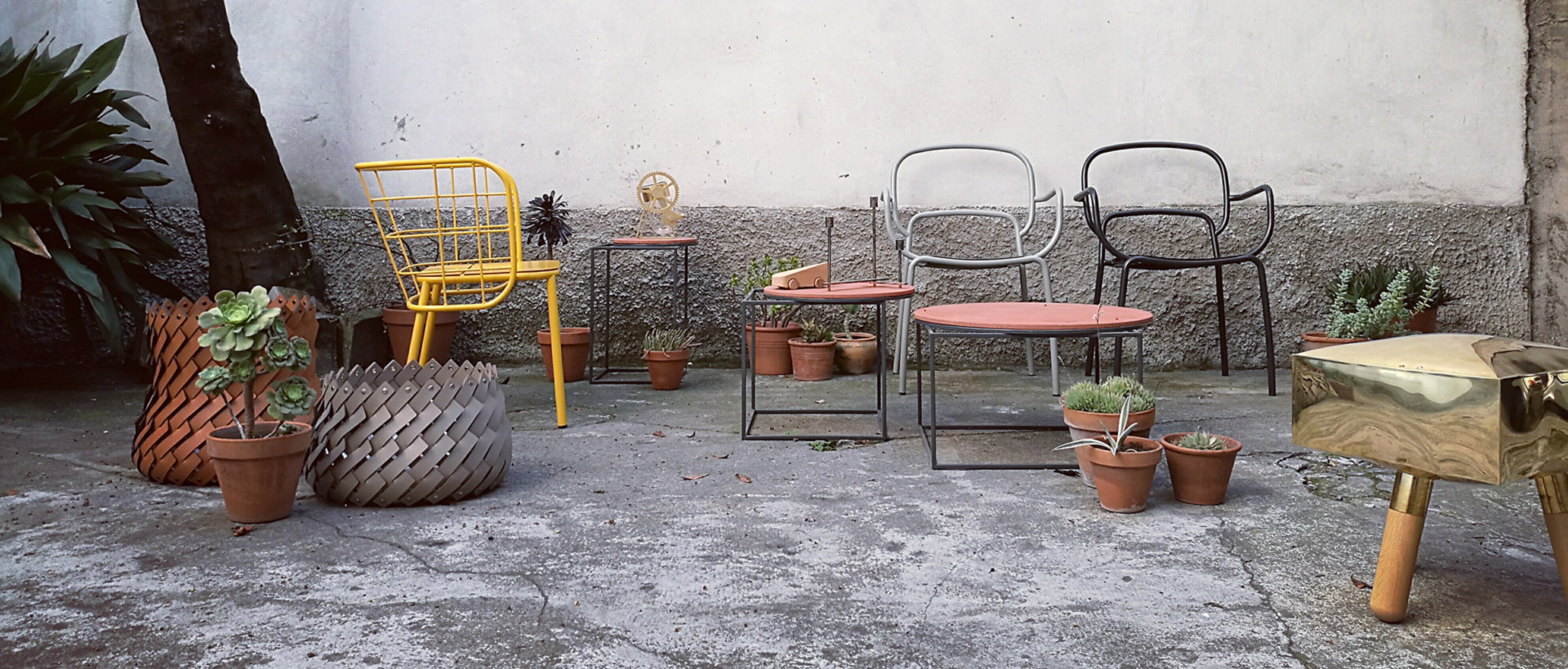 AWARDS AND EXHIBITIONS
2021 – ID X nhow Milano  – ID-exe
2020 – Dutch Design Week 2020  – MOVIMENTO
2019 – 2 North Terrace London  – RAW by Mint Gallery
2019 – Espace Commines Paris  – MeetMyProject
2019 – MAC Lissone – Guardare la luna, non il dito
2018 – subalterno1 – SENDMETHEFUTURE
2017 – Operae – Edizione Limitata new collection
2017 – Triennale di Milano – White Flag for Triennale di Milano
2016 – XXI Triennale/New Craft – 273 for De Vecchi Milano 1935
2016  – MuDeTo – Toy for MartinelliLuce
2016 – London Design Festival – White Flag for Triennale di Milano
2015 – Triennale Design Museum/New Italian Design – a-perdere self production
2015 – Triennale Design Museum/TDM7 – Pipe self production
2014 – Honorable mention XXIII ADI Compasso d'Oro – 273 for De Vecchi Milano 1935
2013 – Selected by Massimo Vignelli for Top Young Italian Designers Awards
2013 – ADI Design Index Selection – 273 for De Vecchi Milano 1935
2012 – ADI Design Index Selection – Tra Martello e Incudine for Sampietro 1927
2012 – Special Mention Young & Design competition – Grapevine for Edizione Limitata
2011 – Good Design Awards – Toy for MartinelliLuce
2011 – German Design Award 2012 – Nominee – Toy for MartinelliLuce
2011 – ADI Design Index Selection – Toy for MartinelliLuce
2011 – IF Design Awards – Toy for MartinelliLuce
2011 – Second Prize Young & Design competition – Toy for MartinelliLuce